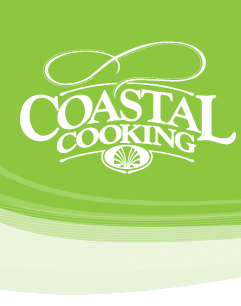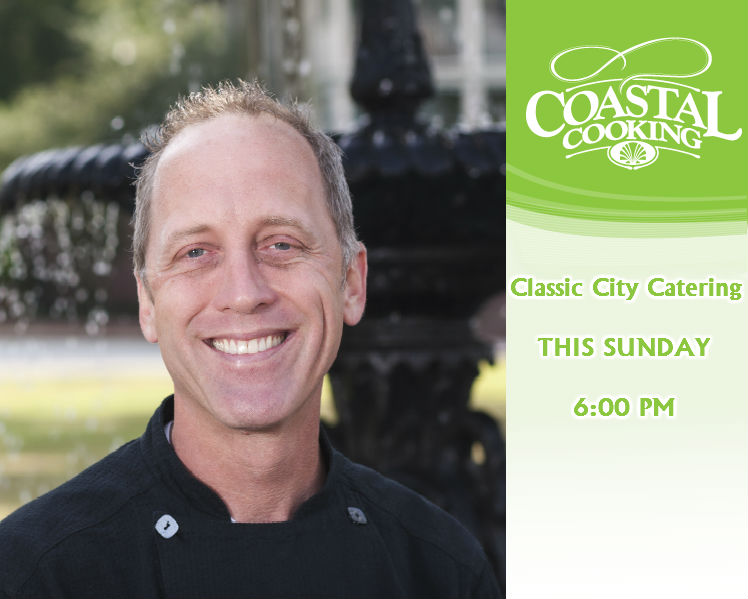 Don't Miss David Penniman & Jake Stanton from Classic City Catering Cooking up some seasonal favorites this Sunday at 6 PM! http://coastalcooking.com/recipes.asp?dShowID=219
November, Nov. 18th – CLASSIC CITY CATERING
SCALLOPED BUTTERNUT SQUASH GRATINCut off necks of squash, peel and slice very thin crosswise. Layer 1/3 of the squash overlapping in a buttered baking dish. Sprinkle with salt and pepper, then half of the cheese. Then apply a second layer of the squash, and then season that layer with salt and pepper. Bring cream and thyme to a simmer over moderate heat, discard thyme and pour over the squash , then top with the remainder of the cheese. Put a sheet of parchment paper over the surface of the squash and poke a fewholes over the top. Bake at 350 degrees until the squash is tender about 45 minutes. Discard the paper and let rest for 10 minutes. Serves 8
SHRIMP AND WILD RICE CASSEROLECook wild rice and cool. Do not overcook rice. Saute onion, mushrooms and garlic in butter for 5 minutes. Add flour and cook over medium heat for 3 minutes. Add remaining 1 1/4 cups stock and wine gradually; cook until slightly thickened. Add salt, pepper and tarragon. Combine rice, artichokes, mushroom mixture and shrimp. Pour into a 2 qt. casserole. Bake covered at 350 degrees for 20-30 minutes until heated through. Do not over bake
SMOKED SALMON FILET

For marinade, combine all marinade ingredients and cover salmon filet completely in marinade. Let marinate for 4-8 hours. Remove the filet from the marinade and place in a baking dish. Top the salmon with the brown sugar, crushed peppercorns, dill and citrus slices. The salmon can be baked or smoked, depending on your preference. If baking, heat the oven to 325 degrees. Bake for 20-25 minutes for each 2 pounds of salmon. If you prefer to smake the salmon, you can smoke for 20-30 minutes for each 2 pounds of salmon.
https://classiccitycatering.com/wp-content/uploads/2012/11/top_logo.gif
306
241
hailstudio
https://classiccitycatering.com/wp-content/uploads/2015/05/CCC-logo-300x158.png
hailstudio
2012-11-02 19:58:19
2017-05-24 19:21:36
Coastal Cooking