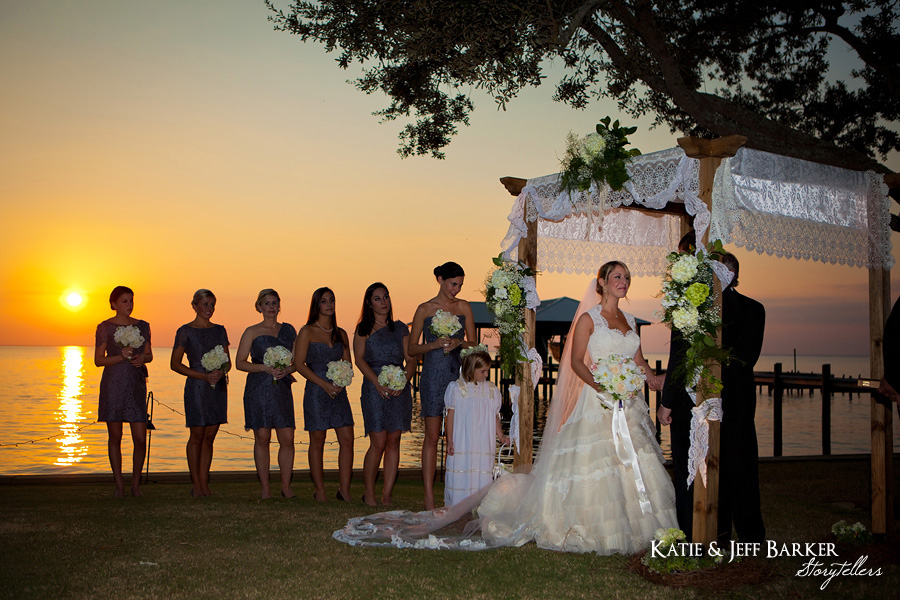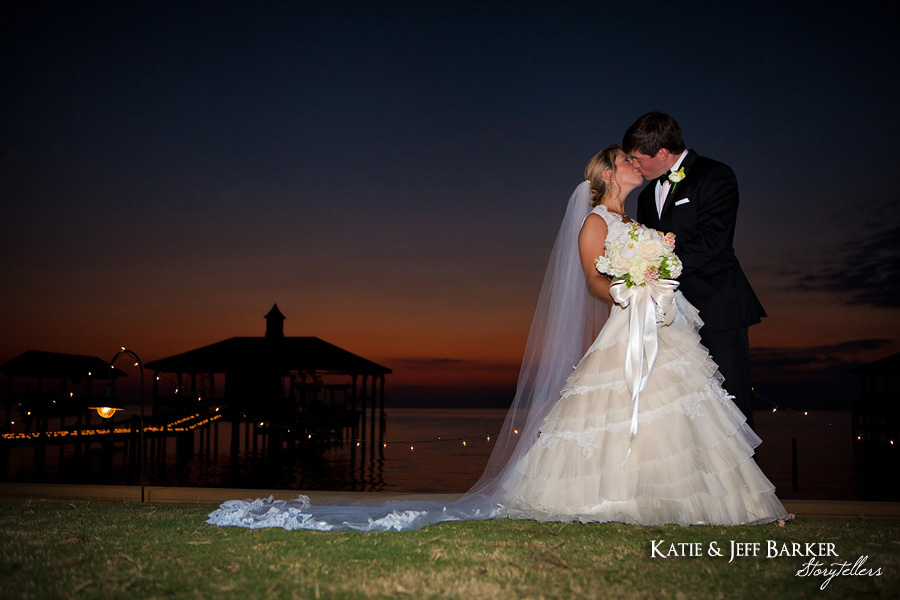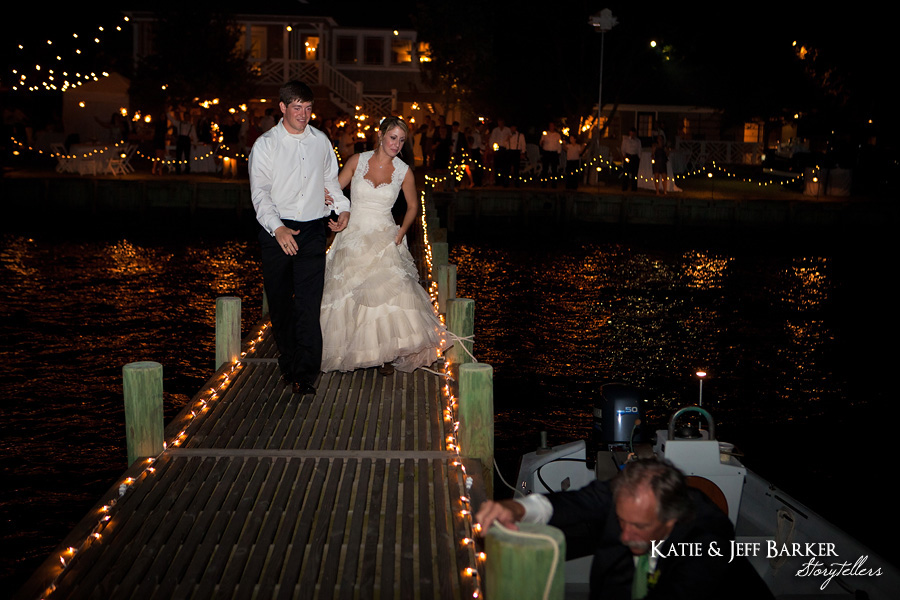 VENUE/VENDOR INFORMATION:
Venue: Point Clear, Alabama | Photography: Katie & Jeff Barker Storytellers  | Catering: Classic City Catering | Lighting & Rentals: Blue Rents | Cake: Betty Weber | Coordination  Pat Herndon
TLC's "Say Yes to the Dress: Atlanta" was on hand to record the day, and show Gretchen in the beautiful custom designed dress that she selected in a previous episode on the show.  The happy-ever-after segment will air on TLC next season.
~The Menu~
~Offered Before and After the Wedding Ceremony~
Waiters to Pass Champagne.
~Appetizers Available After the Ceremony~
~Oyster Bar~
Apalachicola Oysters on the Half Shell
Ketchup, Horseradish, Lemon Wedges, Tabasco, Cocktail Sauce, and Saltine Crackers
Baked Oysters Bienville and Rockefeller with Hollandaise
Steamed and Grilled Oysters with Citrus and Saffron Compound Butter
~Passed Hors D'oeuvres~
Fire Roasted Red and Yellow Tomato Soup Shooters with Tiny Gourmet Grilled Cheeses
Tuna Tartare on a Wonton Crisp with Wasabi Aioli and Shaved Ginger
~Chicken Salad Trio~
Classic with Toasted Pecans
Curried with Raisins and Grilled Pineapple
Southwestern with Avocado
The Chicken Salad Trio
~Cocktail Supper~
Pecan Smoked Inside Round of Beef with Mustard Horseradish and Wild Mushroom Demi-Glace
Gourmet Grilled Sausages with Carolina and Jezebel Sauces
Sugared Almond Salad of Sweet Lettuces with Sliced Strawberries,
Mandarin Oranges, Green Onions, and Orange Vinaigrette
Wood Grilled Vegetables Splashed with Balsamic Vinaigrette, Curry and Romesco Sauces
Creamy Garlic Grits Soufflé
Crawfish Etoufee
Burrata, White Cheddar, and Gouda Cheeses
Tiny Yeast Rolls and Rustic Bread with Flavored Butters
Seasonal Melons and Berries with Brandy Cream Cheese and Chocolate Fondue
https://classiccitycatering.com/wp-content/uploads/2013/06/ge1-e1498246745535.jpg
1265
1005
hailstudio
https://classiccitycatering.com/wp-content/uploads/2015/05/CCC-logo-300x158.png
hailstudio
2013-06-18 01:52:44
2017-06-23 19:39:31
Gretchen + Walter