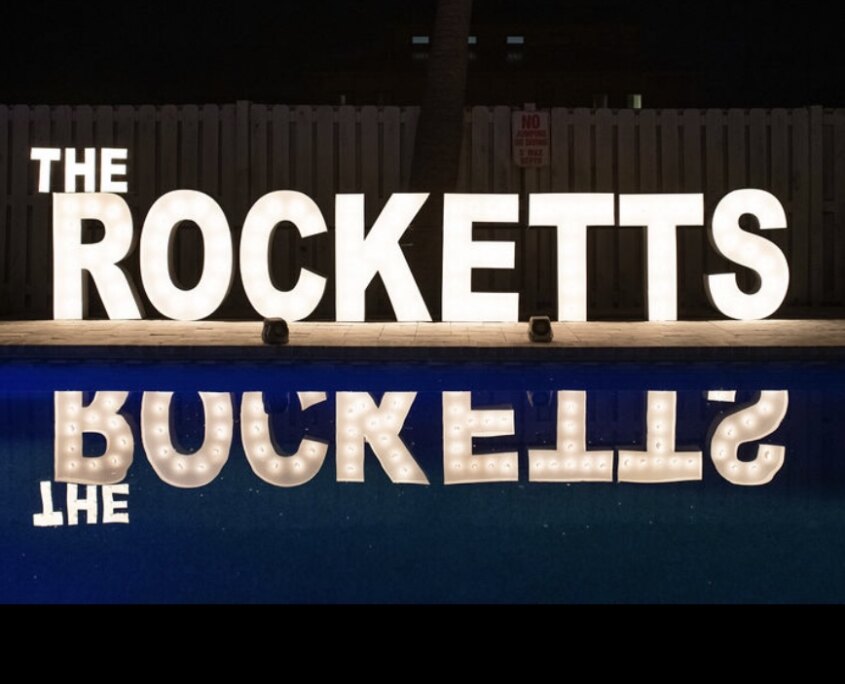 "Olivia and Johnny were married in a private, immediate family only on Friday, Nov 19th at Old Christ Church.
On Thursday, they welcomed out of town guest with a welcome reception at beach house rental. Classic City came out on Thursday and set up the bar and lights on the deck. This was great! House guest had access to bar for the duration of wedding weekend.
Saturday, Nov 20th -wedding reception at beach rental. Classic City provided tables, chairs and linens. Bartenders/servers and supervisors were great. Everything was set and ready to go for the party. The food could not have been any better. Guest are still raving over the menu. "Best scallops I have ever eaten". "That grouper was phenomenal ". "It will be a long time until anyone tops this party". "I have never been to such a great party". "Best tomato soup I've ever eaten". "I could make a meal out of the rice it's so good". Just a few of the comments……..
We gave David free reign on menu and he did not disappoint. Our family likes to eat and we knew from the get go that we wanted to focus on having the best food experience for our guest. We succeeded:) thanks to Classic City Catering!!" -Nichole
~Wedding Professionals~
Photography: Melissa Wilson Photography | Hair: Whitney Sharp | Make up: First City Beauty | Flowers: Celebrations | Music: Ceremony-Christina Clark | Reception- The Steel Drum Guy | Alpha-lit Pensacola | Reception: Paradise Beach Rentals: 1008 Ariola Drive
~Menu~
~To Be Passed~
~Tuna Two Ways~
Tuna Tartare with Seaweed Salad, Pickled Ginger, Wasabi Aioli and Caviar
Wonton Crisp | Cusabi Cucumbers
~Crostini~
Warm Pesto, Roasted Pepper and Buffalo Mozzarella
Pimento Cheese | Jalapeno | Pickles | Pepper Jelly
Pot Stickers and Spring Rolls with Spicy Peanut Sauce | Black and White Sesame Sweet and Sour Sauce
~Sea Station~
Jumbo Boiled Shrimp with Cocktail & Remoulade
Seared Sea Scallops with Mint-Cilantro Chimichurri
Whole Smoked Snapper Tomato Herb and Tropical Fruit Salsa
Crostini and Flatbreads
Buster Soft Shell Crabs Tossed in a Pecan Sage Brown Butter
~Oysters Two Ways~
Rockefeller with Nueske's Lardon and Meyer Hollandaise
Citrus Saffron Beurre Blanc with Shaved Parmesan and Cornbead Crumble
~Soup Bar~
Fire Roasted Red and Yellow Tomato Soup with Gourmet Grilled Cheeses
Chicken and Sausage Gumbo with Wild Rice
Jalapeno Corn Muffins and Hot Sauces
Cornmeal Crusted Oysters Po Boy with Brie, Creole Tartar & Micro Greens
~Griddles & Grills Station~
Moser Salad of Wild Greens with Red Onions, Sliced Strawberries, Toasted Walnuts,
Blue Cheese and Crostini with a Raspberry Vinaigrette
Pepper Crusted Beef and Portabello Mushroom Skewers with Sundried Tomato & Mustard Horseradish
Sesame and Teriyaki Chicken Skewers with Mango Currant Chutney
Pineapple with Honey and Toasted Coconut
Wood Grilled Baby Vegetables Splashed with Balsamic Vinaigrette
Curry and Romesco Sauces
Rustic Breads & Rolls with Evoo & Za'atar
Fried Green Tomatoes with Tomato Ginger Jam
~Brides Cake~
Client to Provide Cake
~CCC Grooms Dessert~
Classic Bread Pudding with Whiskey and Lemon Sauces
Bittersweet Dark Chocolate Truffle Tart with Violet Sea Salt
Key Lime Tarts with Citrus Whipped Cream & Lime Wedges
Bananas Foster Crème Brulee
https://classiccitycatering.com/wp-content/uploads/2022/02/IMG_4422.jpg
1668
1112
Lauren
https://classiccitycatering.com/wp-content/uploads/2015/05/CCC-logo-300x158.png
Lauren
2022-02-03 15:27:19
2022-02-03 15:32:12
Olivia and Johnny