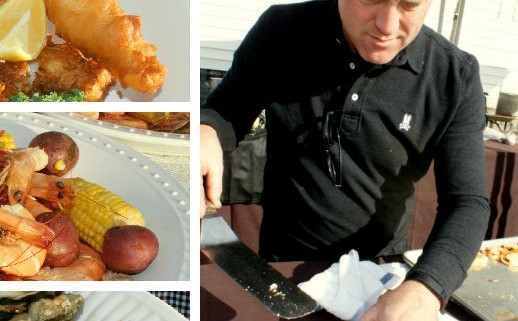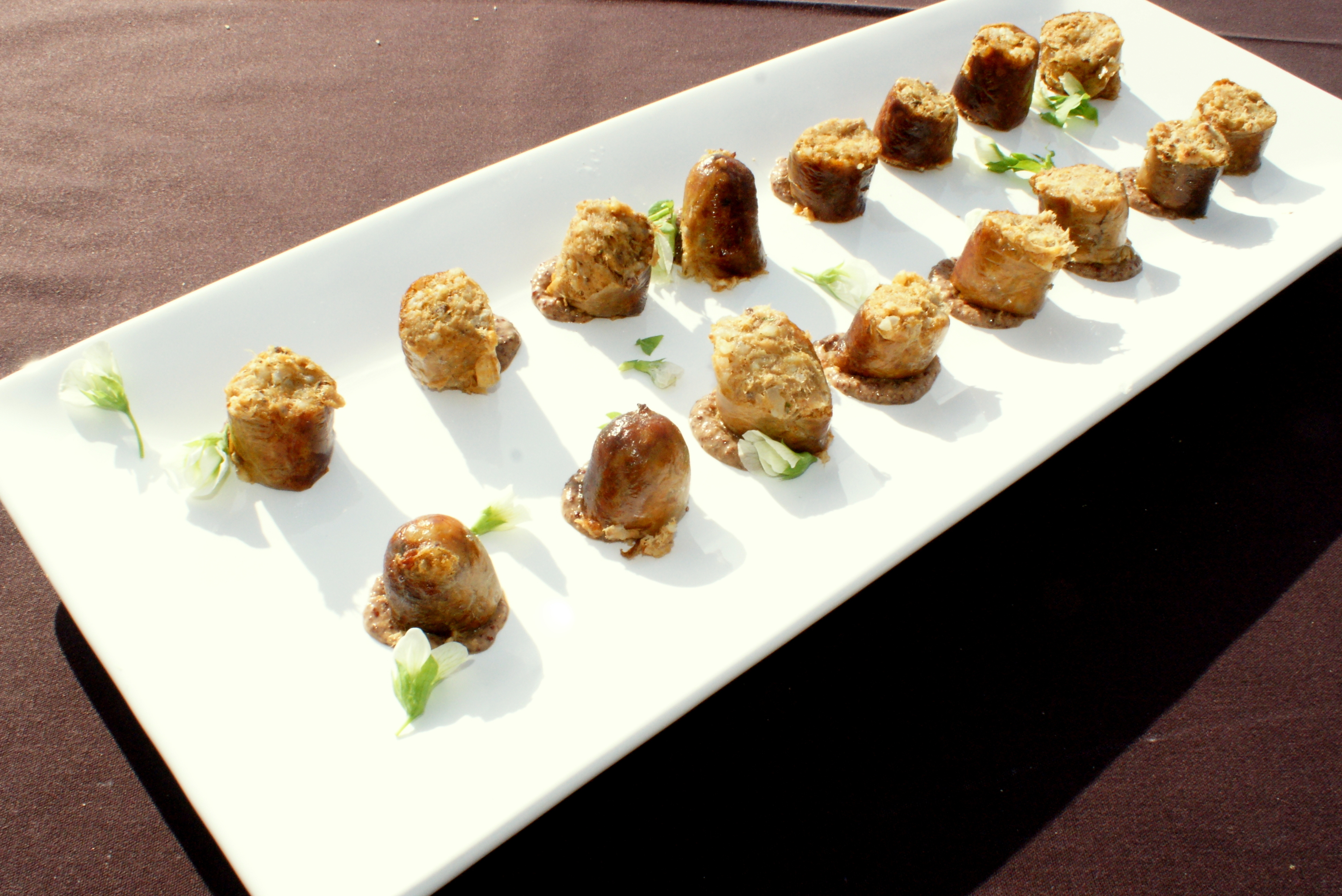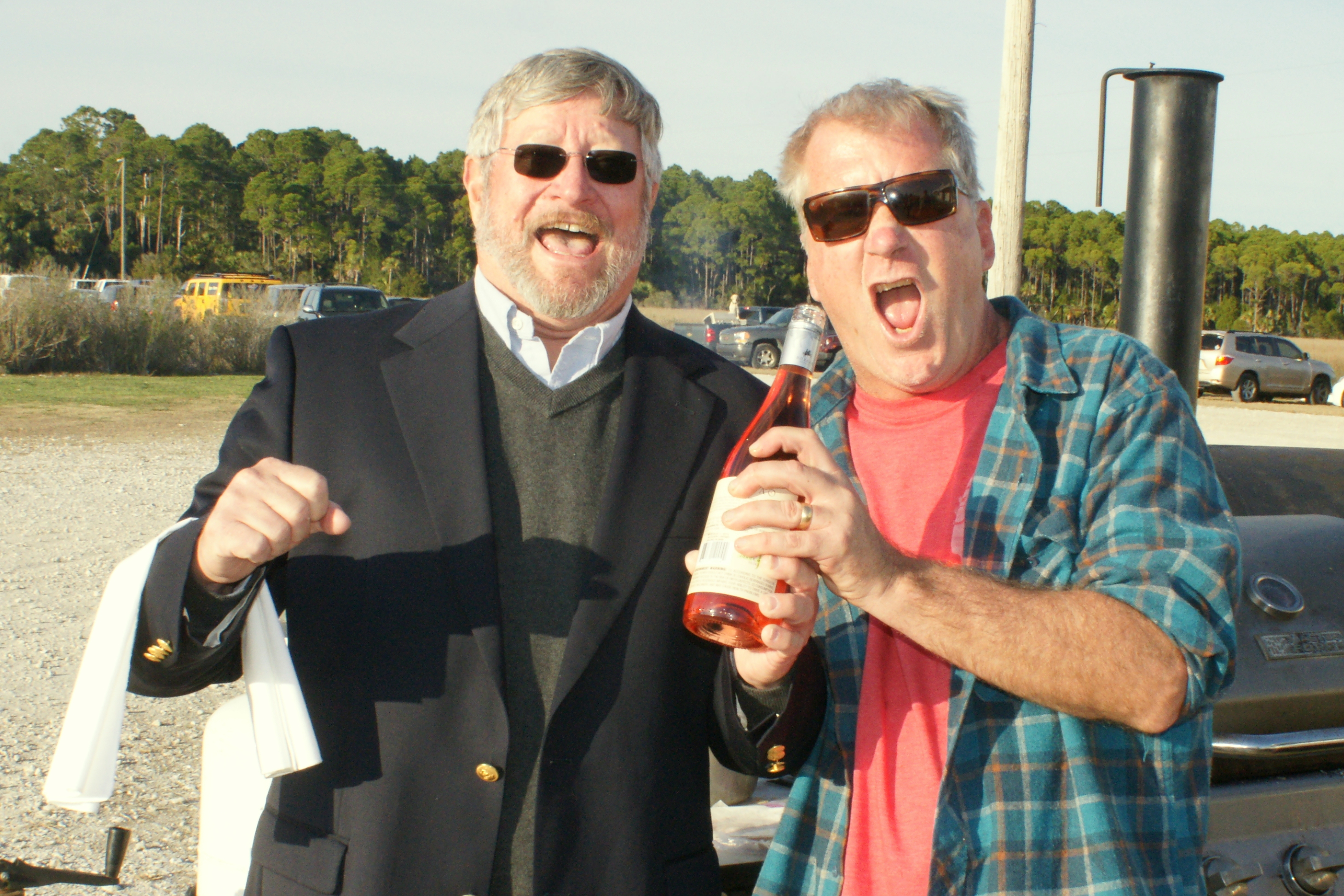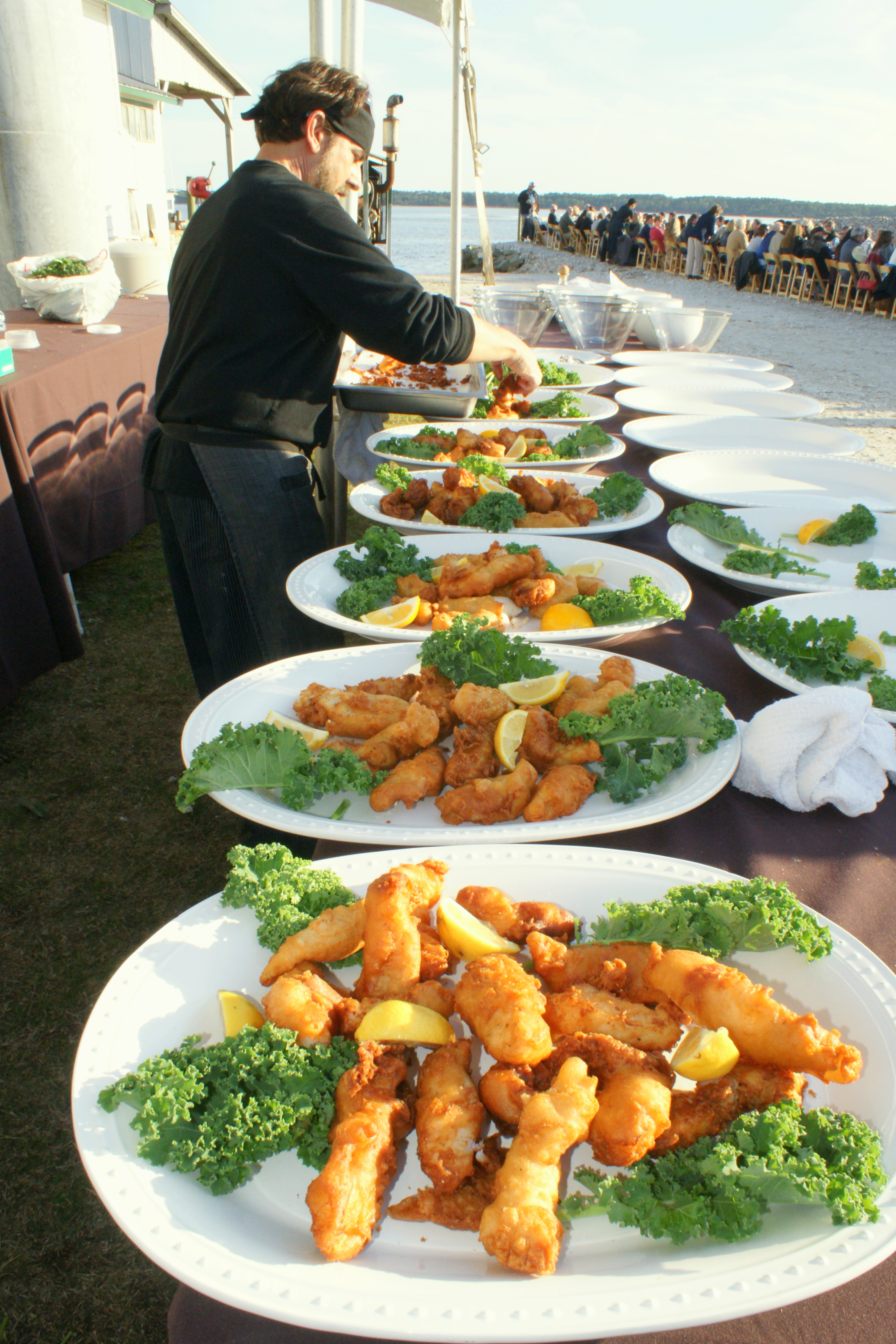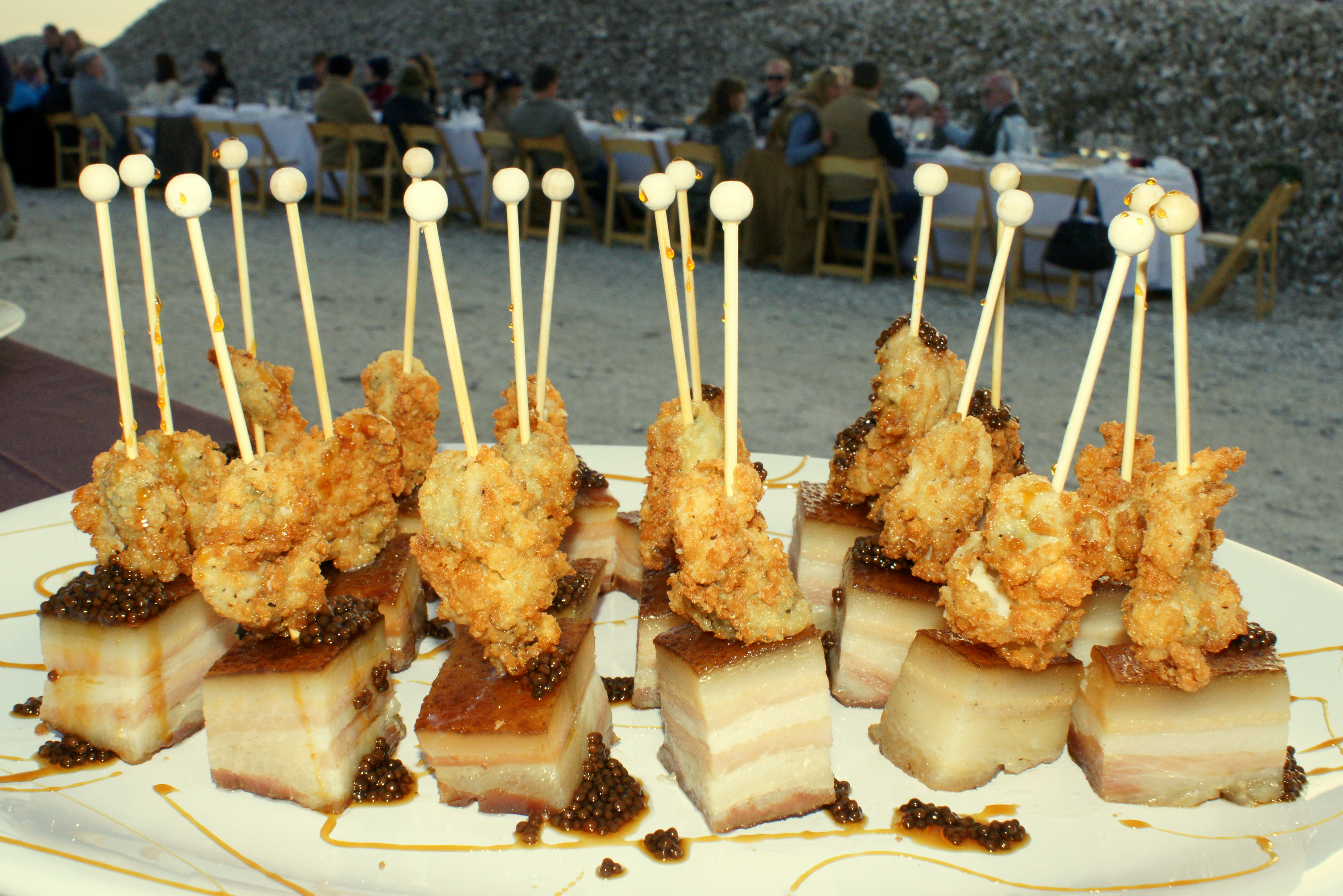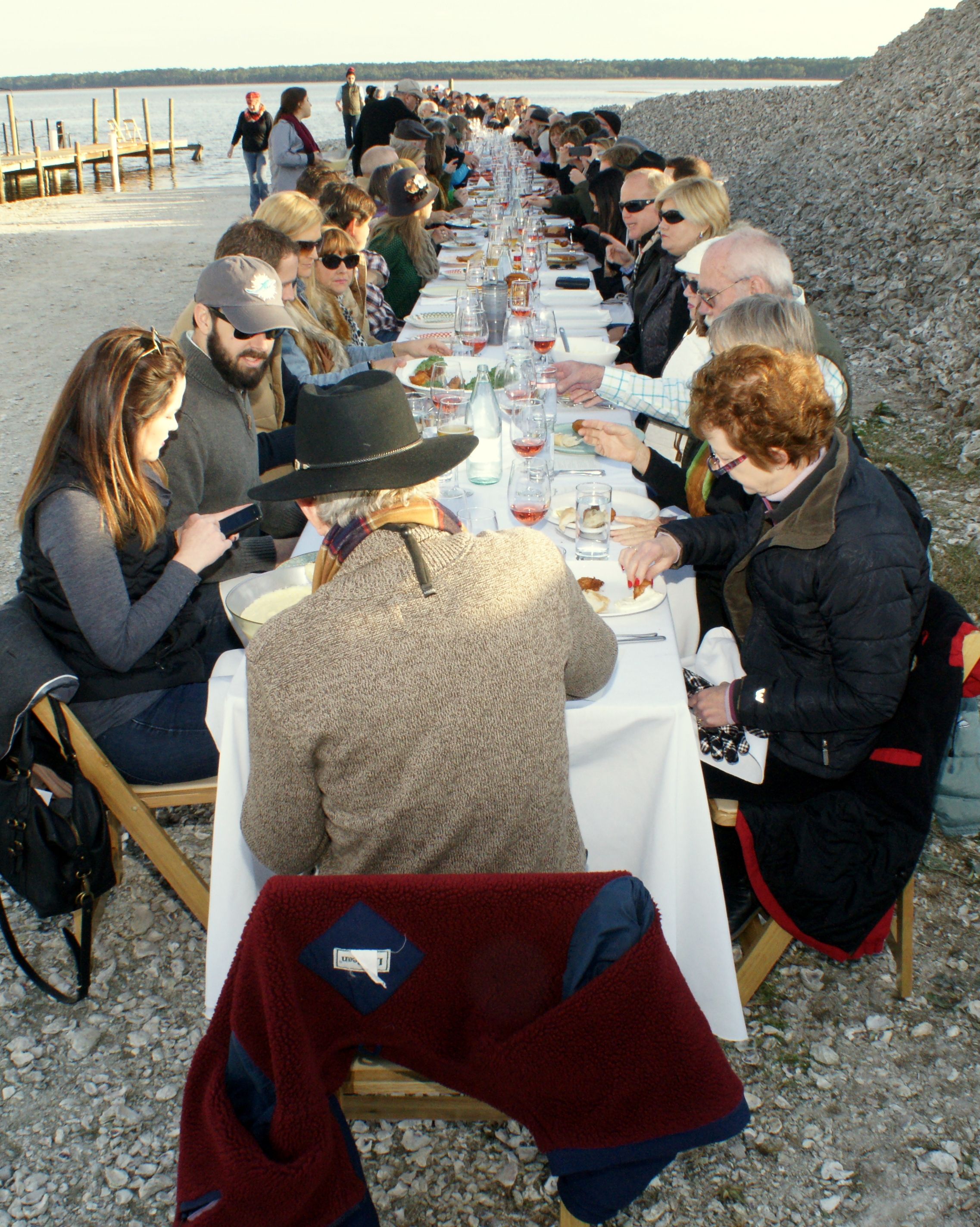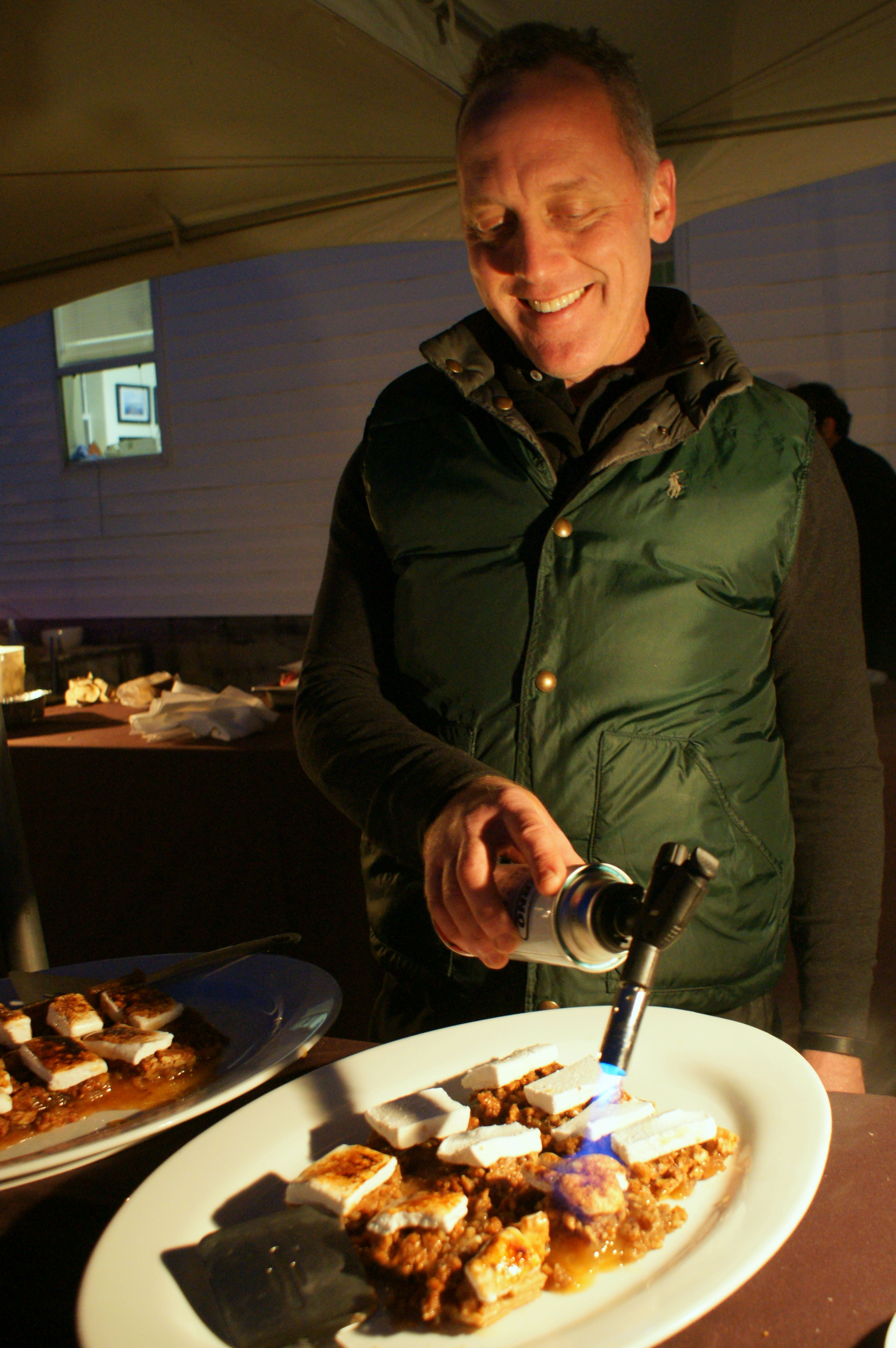 Classic City Caterings very own Chef David Penniman was delighted to be a part of the unique dining experience of Outstanding in The Field on January 10th 2015. Established since 1999, the goal of Outstanding in The Field is to  re-connect diners to the land and the origins of their food, and to honor the local farmers and food artisans who cultivate it.
In other words, it is a roving culinary adventure – quite literally, a "restaurant without walls." Hence the tradition of setting the long table outdoors at farms or gardens, on mountain tops or in sea caves, on islands or at ranches. Wherever the location, the theme remains consistent, each dinner is to honor the people whose hard work brings nourishment to the table.
The goal is that the ingredients needed to create the meal are almost all locally sourced, some originating from within inches of your very seat, and generally prepared by a celebrated chef of the region.
This gathering was no different, set in the  beautiful Florida Panhandle, upon the shores of Apalachicola, Host Tommy Ward coordinated the "13 Mile Seafood" event.  A myriad of local seafood was served along with the highly known Apalachicola Oysters famous  for their special blend of sweet and salty flavor unique to the Florida Panhandle.
A collection of 120 people were in attendance to tour the grounds, partake of the feast provided, and to enjoy the dining experience with  the fellowship of  local food artisans, providers, and farmers.
You can read more at the link provided below:
(http://www.pnj.com/story/entertainment/dining/2015/01/20/chefs-corner-try-outstanding-shrimp-boil/22046731/)
https://classiccitycatering.com/wp-content/uploads/2015/02/cccOIF2.jpg
435
518
hailstudio
https://classiccitycatering.com/wp-content/uploads/2015/05/CCC-logo-300x158.png
hailstudio
2017-04-07 17:08:03
2017-04-21 18:39:33
Outstanding In The Field